Overview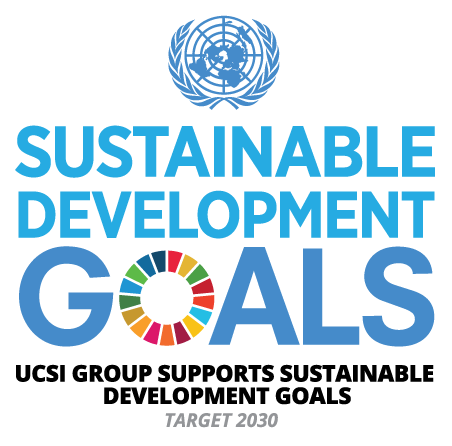 Our Approach to Sustainability
At UCSI, we envision sustainability initiatives towards achieving a better and desirable future that is shared together with all layers of society. Our business practice assumes a balance amongst three dimensions; profitability and long-term economic growth; social impact; and environmental protection.
In conducting our business and living out sustainable practice, UCSI Group aligns itself with the UN 2030 Global Agenda for Sustainable Development Goals (SDGs)
Background
UCSI Group embarked on a journey towards sustainable management after the United Nation Sustainable Development Goals (SDGs) were raised in the UCSI University council meeting in April 2017. Then onwards, UCSI Group intensified efforts to build an organisational culture to champion sustainability for a shared future that is equitable, prosperous and inspiring by adopting the UNSDG agenda.
Its key sustainable initiatives include transforming the corporate culture to adopt sustainable approaches; partnering with local and global UNSDGs stakeholders; submitting report to the UN; impacting its circle of network towards sustainable living; and building a prosperous, peaceful and just society.