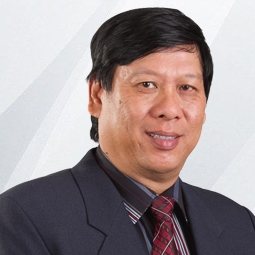 Ng Chee Kiong
Senior Vice-President, Group Logistic Management Office
Ng Chee Kiong first joined UCSI in 1989, which was then known as the Canada Institute of Computer Science. As one of the first staff members to join the UCSI family, Ng's institutional memory has been a huge asset to the Group as it grew from a small business to an international university with a wide range of facilities.

Ng was responsible for the establishment's movement from a building in Taman Segar, Cheras to its current Kuala Lumpur campus spanning more than 19 acres. Ng is also currently overseeing the vast project of building the 160-acre UCSI University main campus in Negeri Sembilan, Port Dickson. Meanwhile, he also oversees the property and logistical assets of the Group's 19 subsidiaries along with the University's three campuses.

Ng aspires to continue building the Group's infrastructure as it grows into a household name both locally and internationally.